Kincaid's Country Inn: one of the classic supper clubs & restaurants in Rice Lake Wisconsin
PRIME RIB AND STEAK IN RICE LAKE
FOUR MILES NORTH OF RICE LAKE ON HIGHWAY 53
You're going to love it here at Kincaid's Country Inn, one of the favorite
restaurants in Rice Lake, Wisconsin. 
Namely, we're here to spoil you with
great food
.  So, think cheese curds, steaks, seafood. In other words, welcome to one of the best
places to eat in Rice Lake
or Barron County.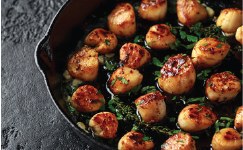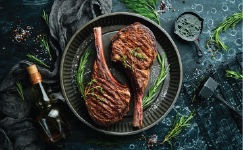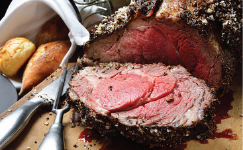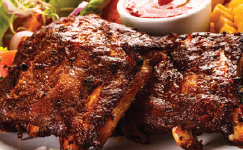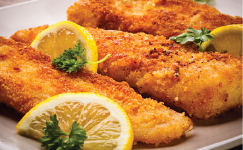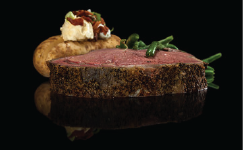 Kincaid's Country Inn: Come Get Some. Prime Rib, Steak, Fish Fry, Seafood
APPETIZERS, COMBINATION MEALS, DINNERS, AND SEAFOOD
Food in Wisconsin is a subject of rich interest, as such, our menu features:
NEW OWNERS, HISTORIC LOCATION
Kincaid's Country Inn Supper Club Restaurant: Come Get Some.
ONE OF THE NEWEST & OLDEST RESTAURANTS IN RICE LAKE WISCONSIN
We're new to
this spot
but we're no strangers to the area. After a great stint on Wisconsin's
Long Lake
, one thing led to another and Country Inn really is an incredible opportunity to meet a whole new clientele, and hopefully see some of our old friends as well.
Our Country Inn is located in beautiful Barron County's largest city, Rice Lake and staged in an iconic restaurant, built on a historic location that hungry customers in the Midwestern Northwoods have been visiting for generations.
OPEN WEDNESDAY THROUGH SATURDAY 4 PM TO 9 PM
Country Inn: One of the favorite restaurants & places to eat in Rice Lake WI.
2023 HOURS: Fall — Winter
Dine in and Carry-Out, serving our full menu four nights a week from four in the afternoon to nine in the evening Wednesday, Thursday, Friday, and Saturday.
One of the favorite supper club restaurants in Rice Lake Wisconsin: Prime Rib, Fish Fry, Steak, Beer, Wine, & Seafood. Full Bar & Full Fare. We're here for you.
Full Fare & Full Bar In Rice Lake WI. Starters, Salad, B-B-Q, Meat DIshes, And More.
A GREAT 21+ MENU FOR THE 21-100 YEAR OLDS
Don't forget the wine.  Swing in for a glass with your meal, if you share the same commitment to high quality, American Grown wine. Cool down with a cold beer, or warm up with our select wines.
We've got some nice selections, including:
There are a lot of restaurants in Wisconsin, but we think you're going to love it here. Of all the supper clubs in Rice Lake, we're so glad you chose ours. Stop in, give us a call, or send us a message below:
Job Hunting?
Kincaid's Country Inn is always accepting applicaitons from great people in Rice Lake and Barron County.